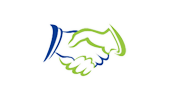 POTENTIALS CUSTOMERS
Our potential customers are divided into two broad categories:


- Private individuals and small / medium companies: these customers can buy directly from the vehicle Sonita dedicated dealers and sub-licensees in the various Italian provinces, or directly from the headquarters of Sonita. For small and medium-sized businesses are defined as those industrial, agricultural, handicraft and so on.

- Large companies and Organizations: for these customers has been studied the package dedicated "Fleet" and be able to interact directly with the head of contrale Sonita. Public bodies are considered to be public bodies, municipal utilities and all the organizations category.
SONITA S.r.l.
Sede Legale: Via Boves 17/H Borgo San Dalmazzo 12011 (CN)
N. Rea C.C.I.A.A. CN292600 - P.iva e C.fisc. 03462550041
Privacy e Policy - Note Legali